Personnel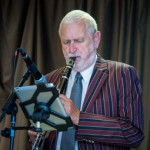 Chris Walker: Leader, Clarinet
Chris turned professional with the London City Stompers and later joined Mike Daniels, Colin Kingwell's Jazz Bandits and The Real Ale & Thunder Band. He has led the Chris Walker Swingtet for thirty years, which is still going strong. He is also a renowned radio broadcaster, producing and presenting his own weekly radio show for over 30 years this lead to over 25 years as a jazz lecturer on P&O, Cunard and Saga cruise ships.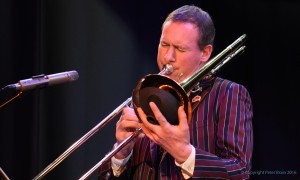 Tony Mann, Trombone
Tony is another brass band trained multi-instrumentalist with several years former experience with local West Country bands Equally at home playing double bass, Sousaphone or trombone, Tony is a valuable asset to any band.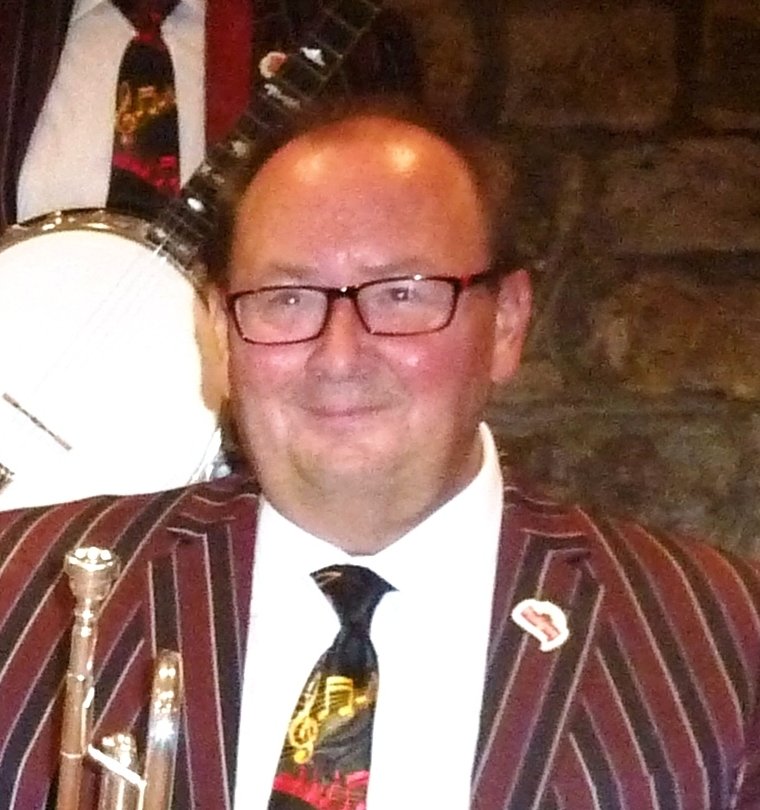 Andy Chislett: Trumpet
A very popular, well schooled, musician with an astounding technique and engaging personality. Based on the South Coast, Andy is one of the UK's best known trumpeters and educators having spent 9 years cruising with NCL, P&O and Cunard. He is also the jazz soloist for top big bands such as The String of Pearls, John Miller, The Palm court and the Tuxedo jazz orchestras.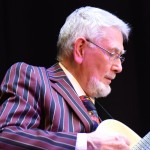 John Noddings: Banjo & Guitar
John was a founder member banjo player of the Coventry based Dud Clews Jazz Orchestra and played and recorded with the band, on and off, over the years. He has played regularly with George Huxley's Jazzmen since 1995 in both in the full band and in George's smaller groups. He was co-organizer of the intriguing Royal Ascot Jazz Band for 25 years until 2 years ago. He also organised the Midlands based band Jazz Salon Rouge from the late 1970's until he recently moved down to Devon.
Ken Ames OR Mike Bennett: Double Bass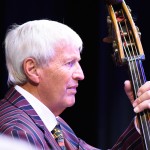 Ken Ames is a renowned double bass player and he has worked, over the years, with Ken Colyer, Bob Wallis and Monty Sunshine (to name but a few!) Originally this band's banjo player, Ken has rejoined the band on bass to allow Tony to take the trombone chair as Roger Marks replacement.
Mike is living proof of the old saying: "Have bass, will travel". His first gig was in Malawi. Subsequently, Mike has played in places as far afield as Cairo, Prague, and Vienna. He has been lucky enough to have played with numerous bands and musicians over the years including Chris Barber, Acker Bilk, Kenny Ball, George Melly, and even Barry Gibb of the Bee Gees. Masterful and modest, that's Mike…
Sy Gorelick: Drums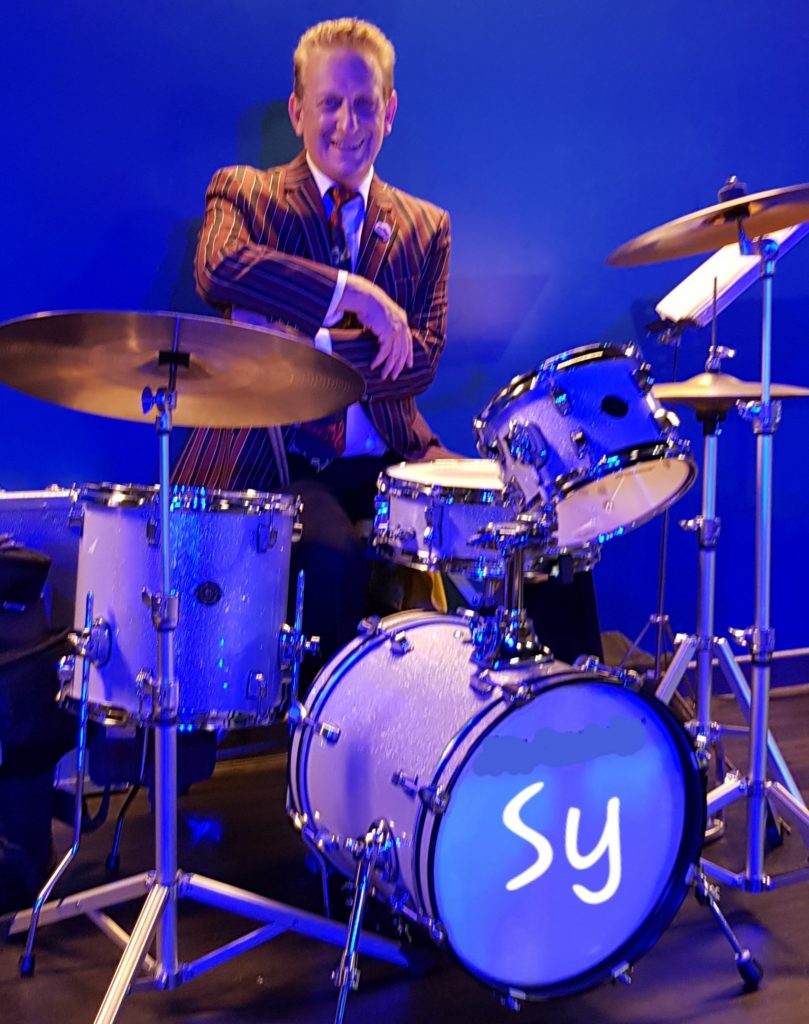 Sy Gorelick (pronounced G'Relic), is an Anglo-American, taught by BBC Drummer Paul Brodie (BBC Big Band and top session musician) and has made his name playing in a plethora of styles gaining extensive experience. He has worked in Recording Studios, Theatres, Ballrooms, Cruise liners, Restaurants, Pubs, Cabaret, Teaching, Night Clubs, Petrol Stations, Debenhams' perfume department (true!), TV & Radio, as well as playing & teaching both in the UK & abroad. He has a lifelong interest in physiognomology, sesquipedalianism, mycology and Occitania about which, to date, he has refused to release for publication.